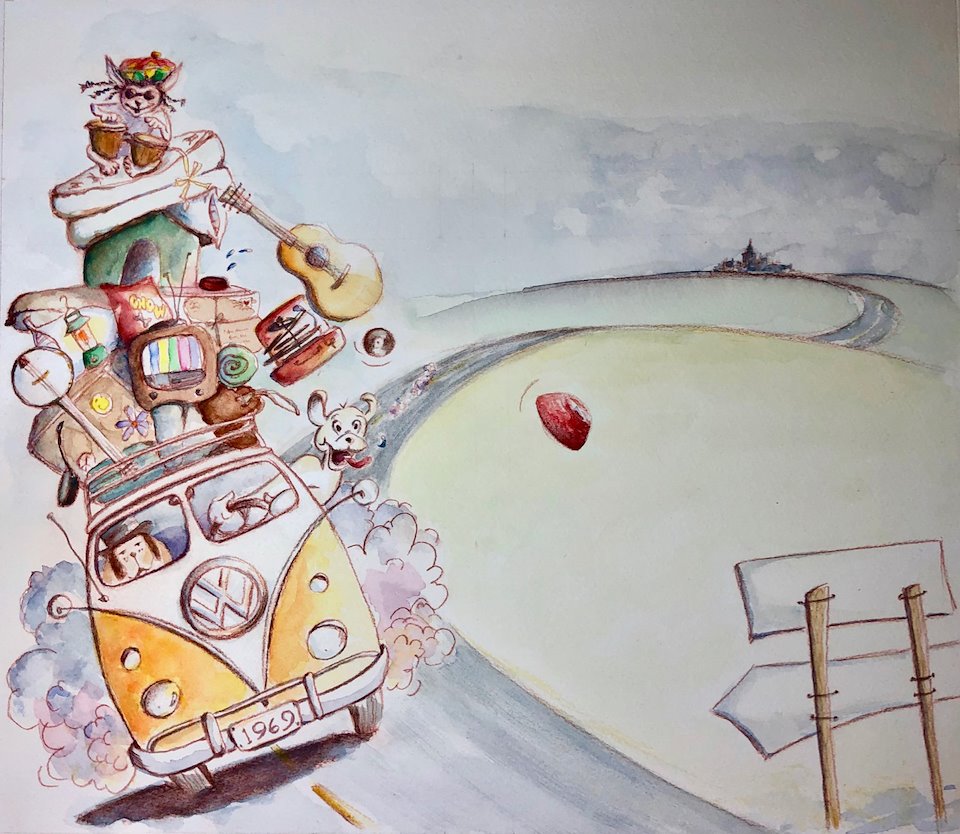 Headed to WOOFstock! (watercolor)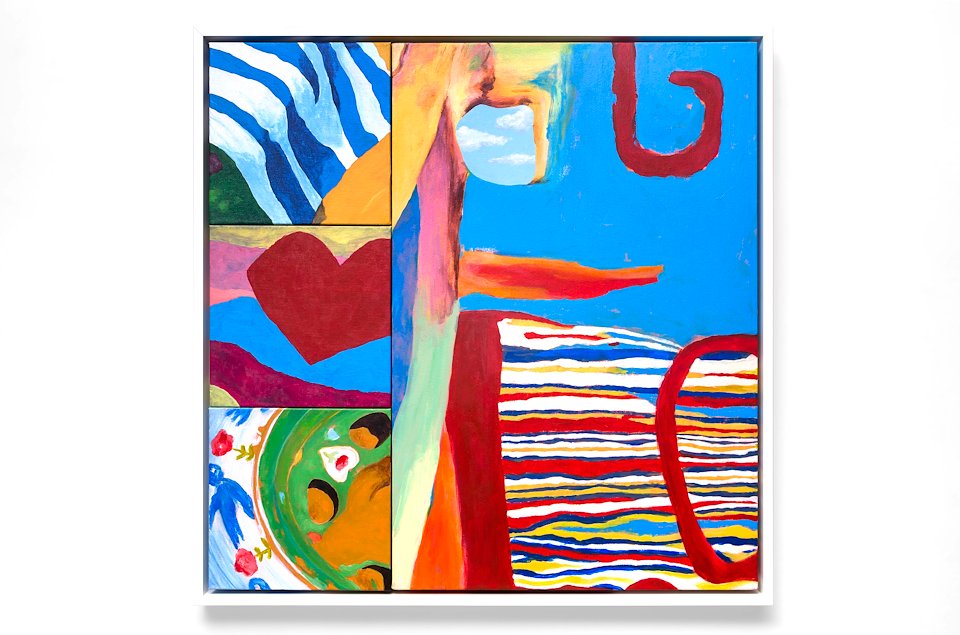 Glimpse of Salvation
(Acrylic)
I travel between homes in Orange County and the Coachella Valley, finding myself drawn to spend more of my time in the desert, inspired and energized by the places, unique landmarks and vibrant people of the region.
Salvation Mountain (Niland, CA) possesses a unique beauty due to its interplay of flat design and three dimensional space. I am compelled by its vibrant colors, shapes and lines set against the barren desert landscape. Glimpse of Salvation is based on my first experience of this extraordinary place, a patchwork of memories and impressions. In the exploration of this space, I am influenced by the childlike, simplistic patterns and designs as well as the curves, caverns, and heights of this unusual monument.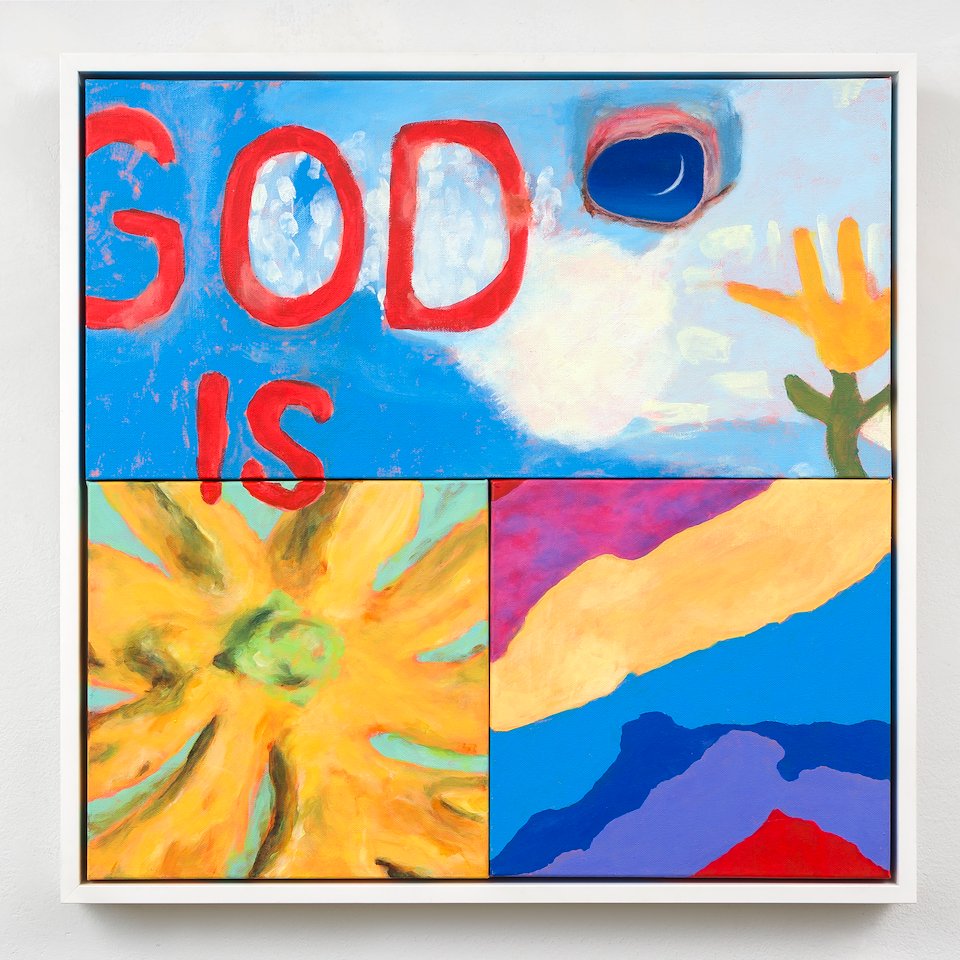 God Is (Acrylic)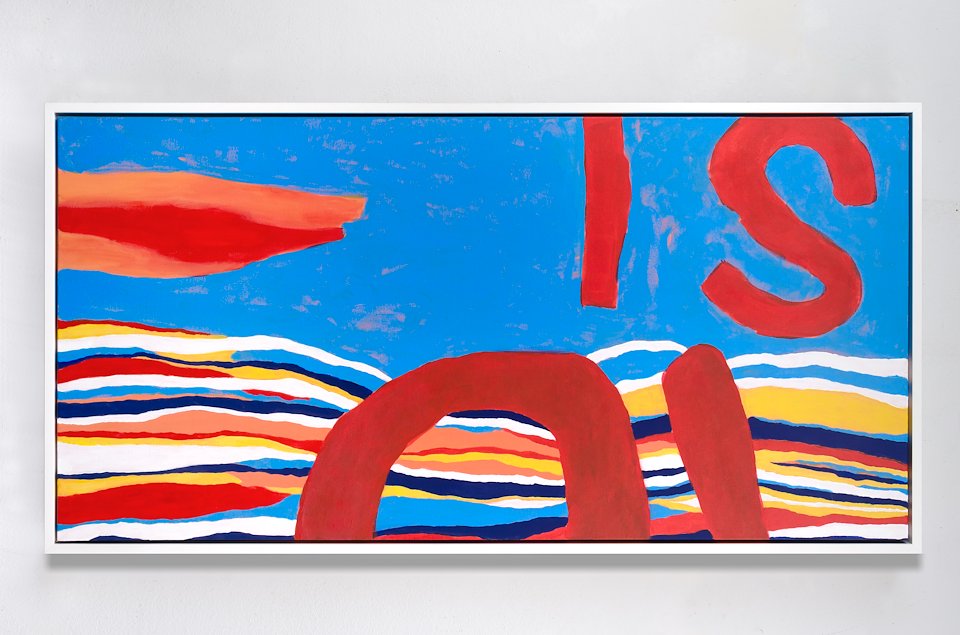 Musings on Salvation (Acrylic)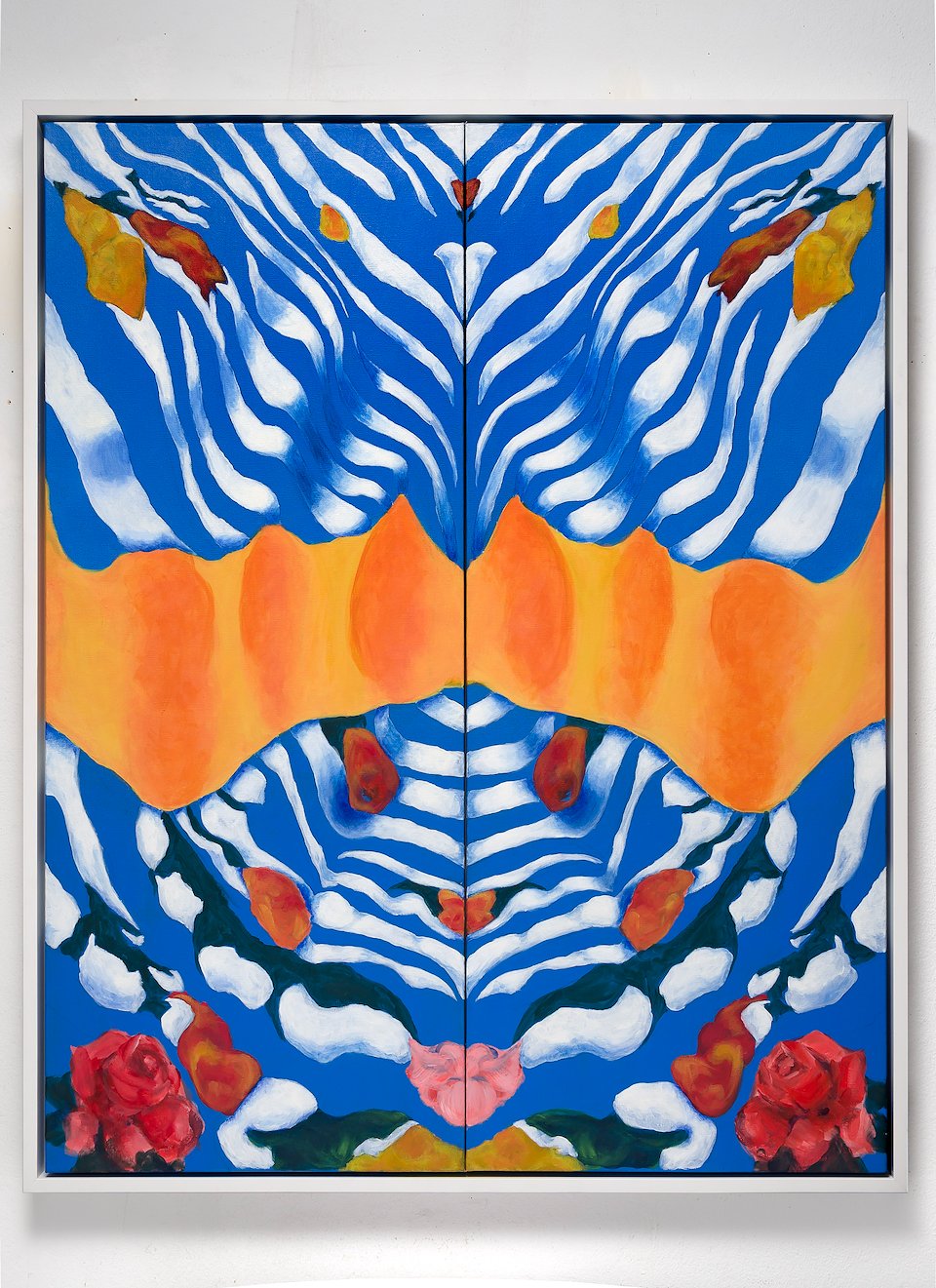 Reflection on Salvation (Acrylic)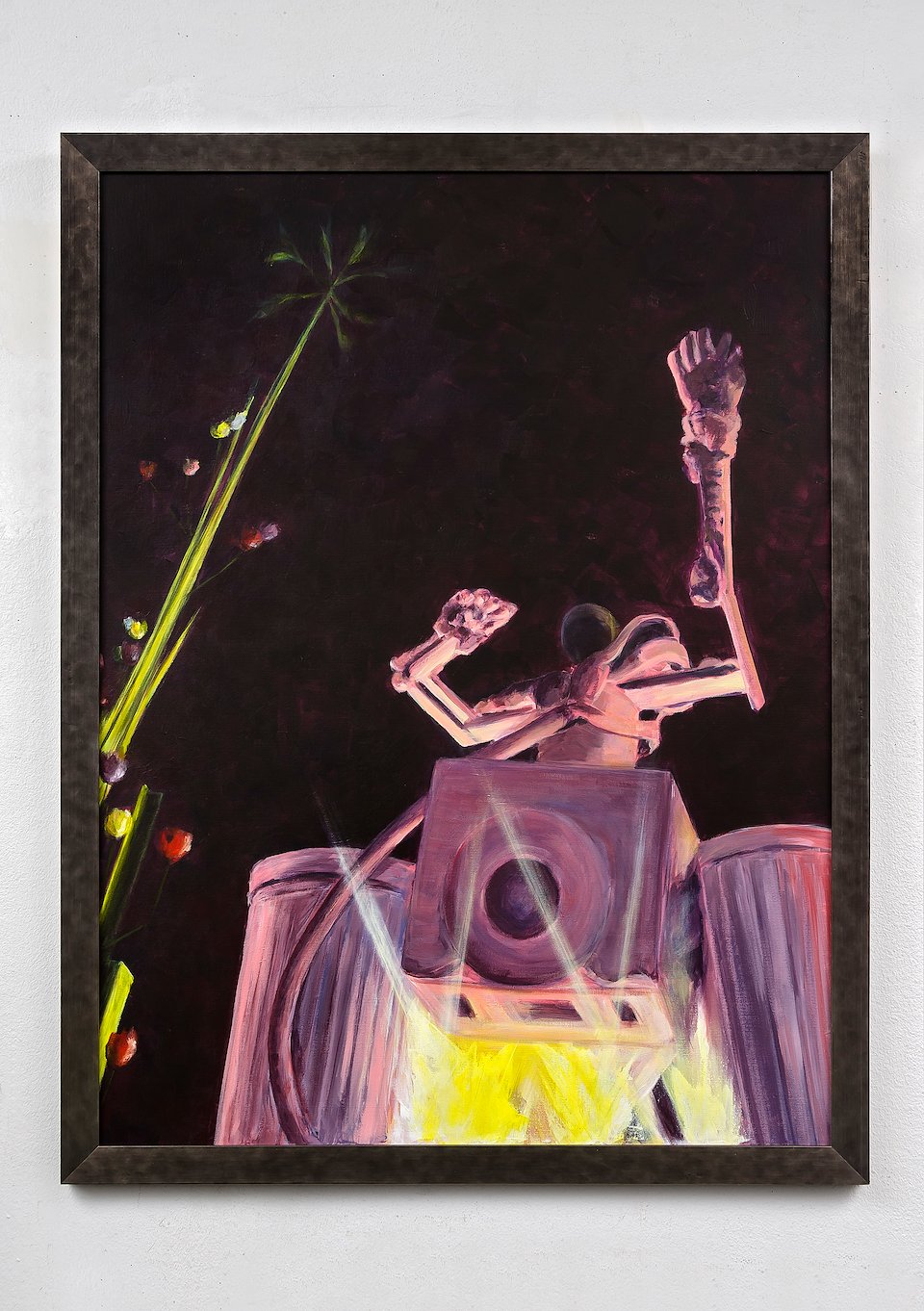 BOT (Acrylic)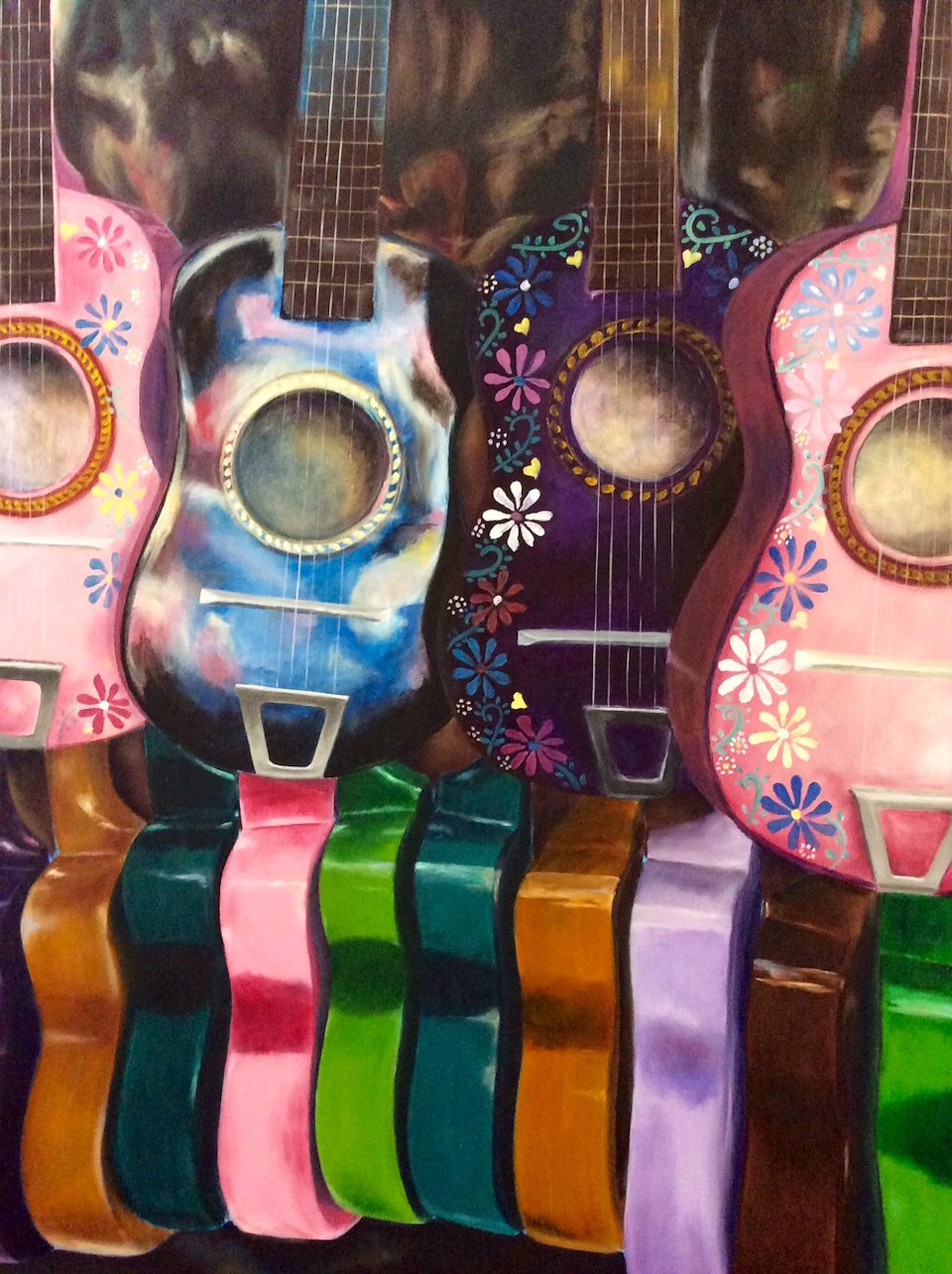 Colors of Olvera Street
(Oil)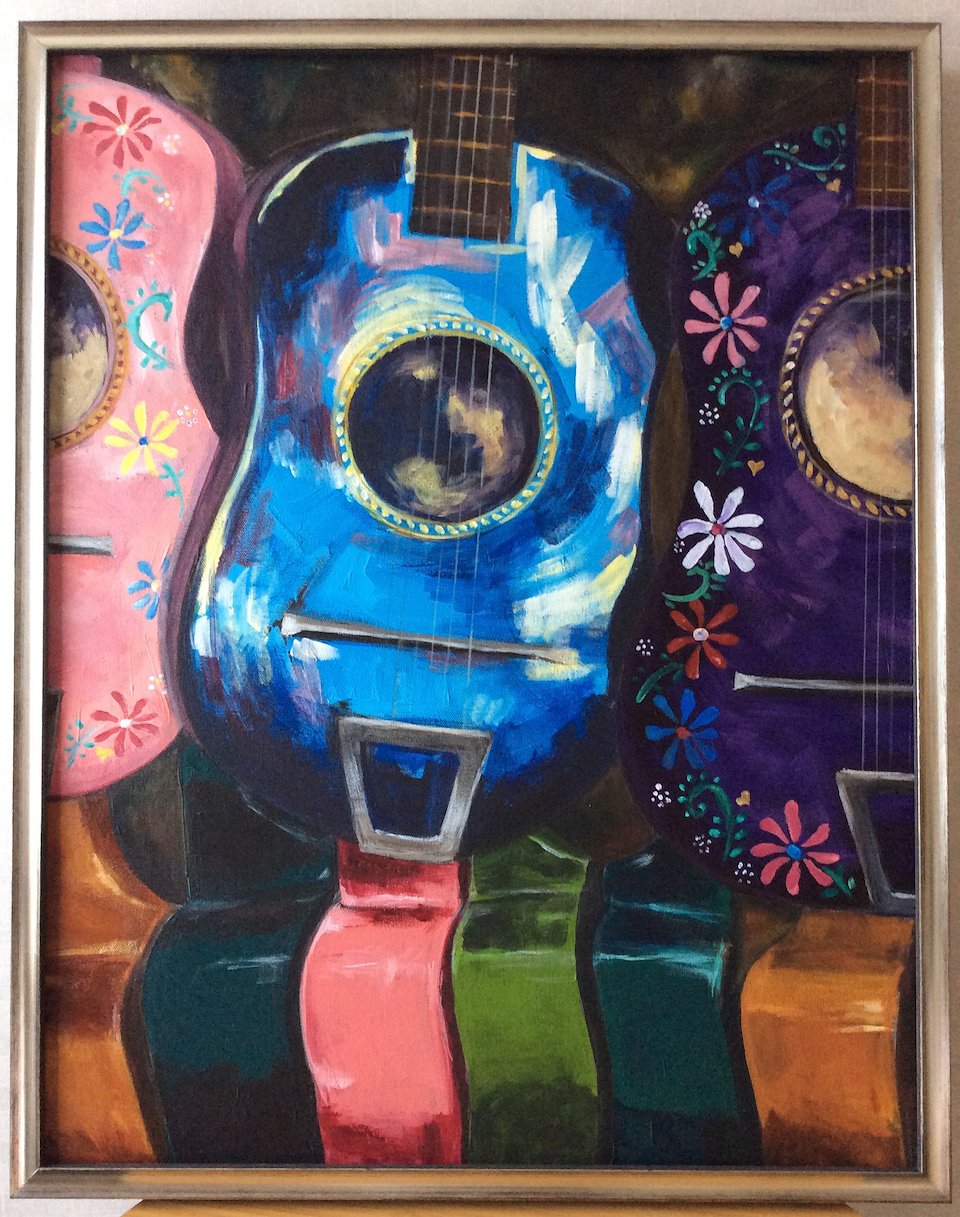 Liminal Space (Acrylic)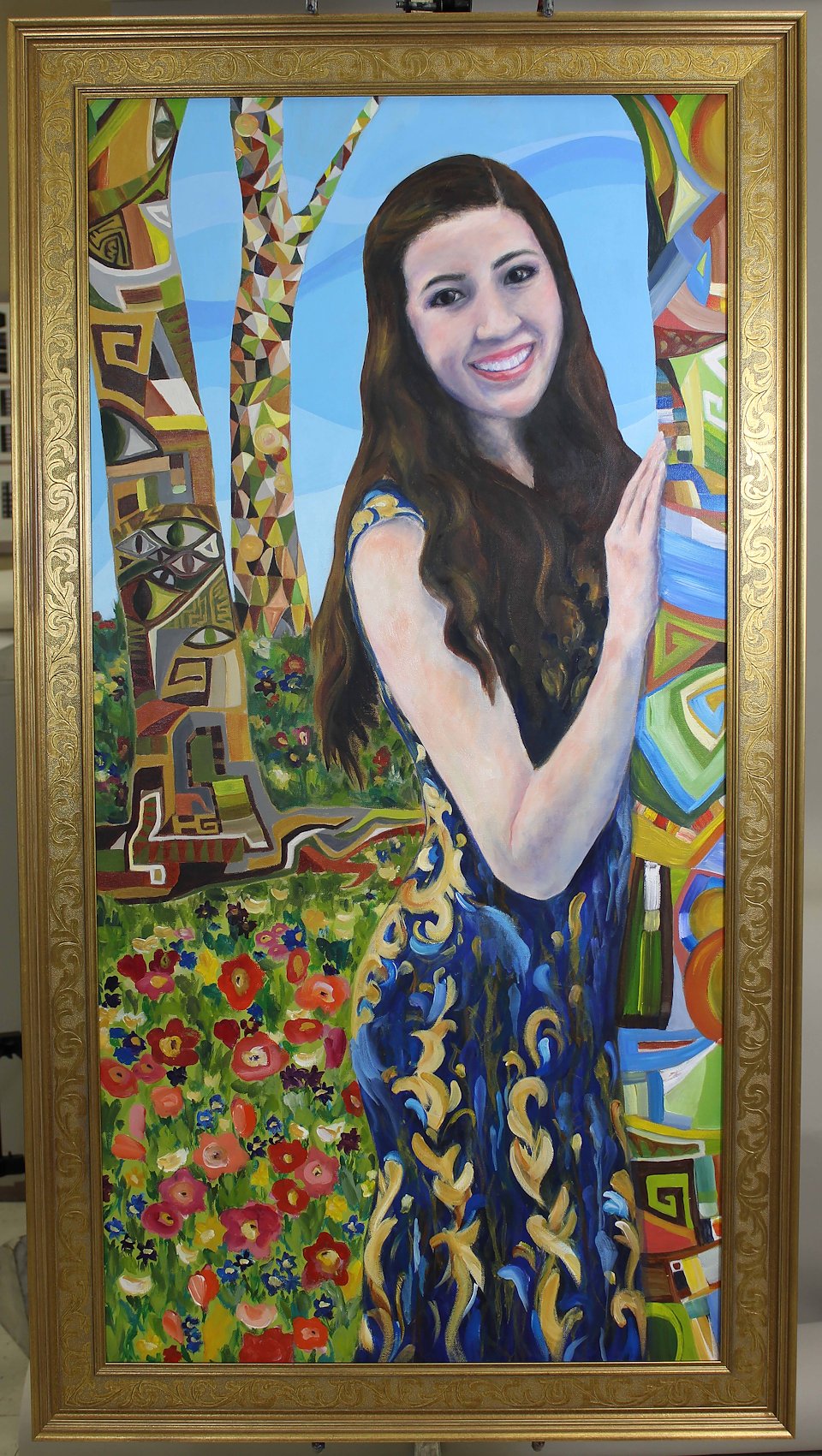 After the Kiss
(Oil & Acrylic)
After the Kiss takes a new twist on the historical style of Gustav Klimt by using the imagery of a contemporary female and placing her within the familiar patterns and shapes that Klimt used. The information for the painting is taken from a pre-prom photo of my daughter with her date, yet re-interpreted. The photographed trees and grass have been transformed into a fantasy-like forest of vibrant geometric and organic shapes. Her original gown serves as an inspiration for this richly decorated version which could very well pass as fashion from the time of Klimt and his Viennese contemporaries. The mood of the piece is romantic and reflective of what had just occurred at the time of the photograph that inspired it. My daughter's date kissed her on the cheek - her gaze and broad smile are directed fully toward the viewer, evidence of her delight After the Kiss.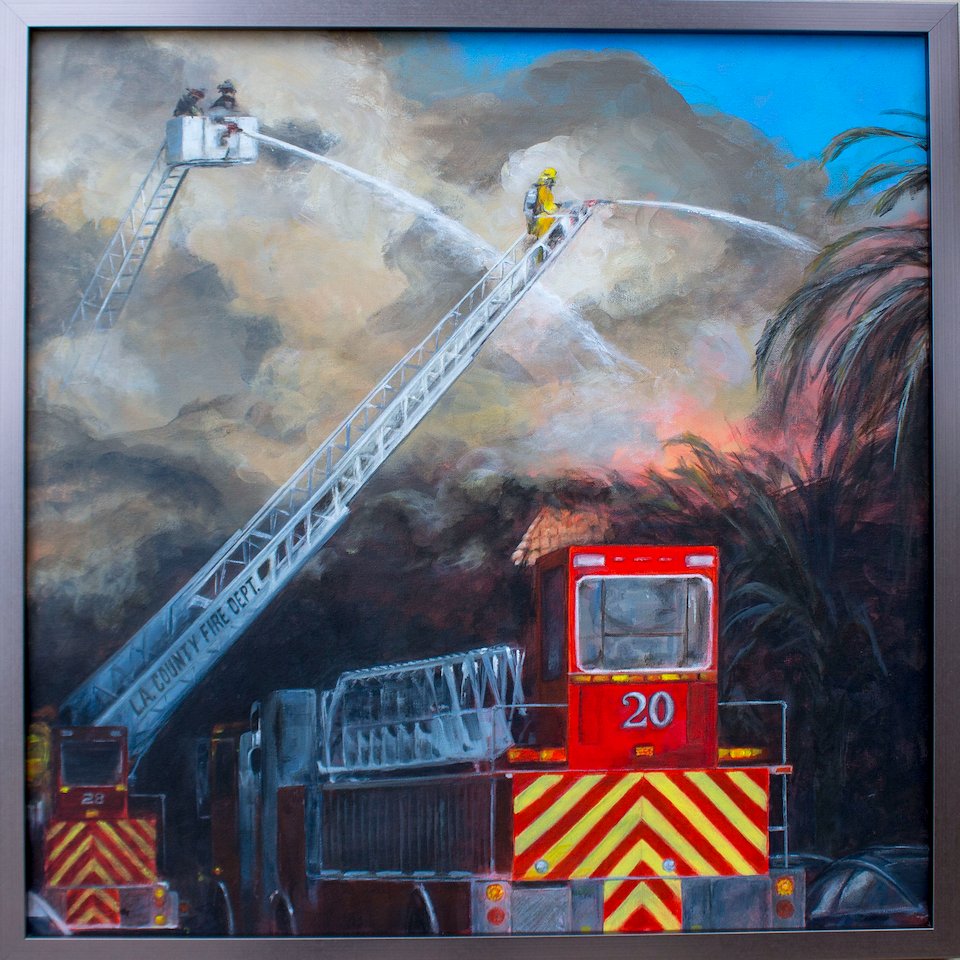 FFFighter – This is a commission by the parents of the courageous female LAFD firefighter. She is front and center on the ladder – captured in a reporter's photo of an apartment blaze just outside of Los Angeles (thankfully, no one was harmed). I was honored to recreate this scene and this powerful young woman in a 30 in x 30 in acrylic painting.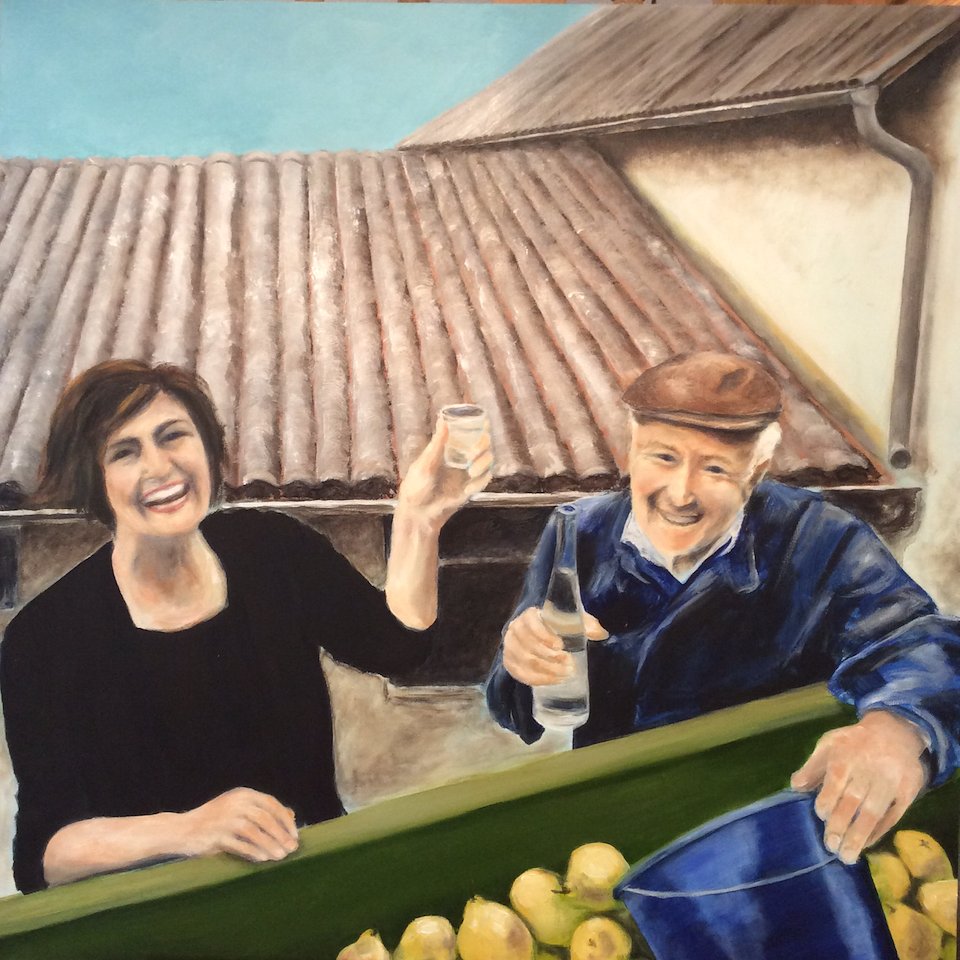 Ein Prosit der Gemütlichkeit!
(Oil)